As the travellers carried on, Her Light only continued to expand upward from the church. Soon it would pierce the heavens, as foretold by Koravin. Perhaps the adventurers had made error in straying from Her grace? It was too late to turn back now, for the light shone too brightly to bear.
ℌ𝔢𝔯 𝔏𝔦𝔤𝔥𝔱 𝔠𝔬𝔫𝔱𝔦𝔫𝔲𝔢𝔰 𝔱𝔬 𝔢𝔵𝔭𝔞𝔫𝔡, 𝔫𝔬𝔴 𝔭𝔦𝔢𝔯𝔠𝔦𝔫𝔤 𝔦𝔫𝔱𝔬 𝔱𝔥𝔢 𝔥𝔢𝔞𝔳𝔢𝔫𝔰 𝔣𝔯𝔬𝔪 𝔱𝔥𝔢 ℭ𝔥𝔲𝔯𝔠𝔥.
ℭ𝔬𝔫𝔱𝔦𝔫𝔲𝔢 𝔶𝔬𝔲 𝔬𝔫 𝔶𝔬𝔲𝔯 𝔭𝔞𝔱𝔥 𝔱𝔯𝔞𝔳𝔢𝔩𝔢𝔯, 𝔡𝔬 𝔫𝔬𝔱 𝔩𝔬𝔬𝔨 𝔟𝔞𝔠𝔨. [1]

𝔄𝔰 𝔶𝔬𝔲 𝔱𝔯𝔞𝔳𝔢𝔩, 𝔱𝔥𝔢 𝔥𝔲𝔪 𝔬𝔣 ℌ𝔢𝔯 𝔏𝔦𝔤𝔥𝔱 𝔤𝔯𝔬𝔴𝔰 𝔰𝔱𝔯𝔬𝔫𝔤𝔢𝔯.
𝔗𝔥𝔢 𝔅𝔢𝔞𝔪 𝔬𝔣 ℌ𝔢𝔯 𝔊𝔩𝔬𝔯𝔶 𝔢𝔵𝔱𝔢𝔫𝔡𝔰 𝔡𝔢𝔢𝔭 𝔦𝔫𝔱𝔬 𝔱𝔥𝔢 ℌ𝔢𝔞𝔳𝔢𝔫𝔰.
𝔗𝔥𝔢 𝔏𝔦𝔤𝔥𝔱 𝔦𝔰 𝔲𝔫𝔟𝔢𝔞𝔯𝔞𝔟𝔩𝔢 𝔱𝔬 𝔩𝔬𝔬𝔨 𝔞𝔱. [2]
Partway through their 15 mile journey to the west, the sky filled with light and blinded everyone.
𝔖𝔢𝔞𝔯𝔦𝔫𝔤 𝔏𝔦𝔤𝔥𝔱 𝔫𝔬𝔴 𝔟𝔩𝔬𝔠𝔨𝔰 𝔞𝔩𝔩 𝔳𝔦𝔰𝔦𝔬𝔫.
𝔜𝔬𝔲 𝔠𝔞𝔫𝔫𝔬𝔱 𝔪𝔬𝔳𝔢.
ℌ𝔢𝔯 𝔭𝔬𝔴𝔢𝔯 𝔦𝔰 𝔠𝔞𝔩𝔩𝔦𝔫𝔤 𝔶𝔬𝔲.
𝔗𝔥𝔢 𝔥𝔲𝔪 𝔦𝔰 𝔫𝔬𝔴 𝔞 𝔯𝔲𝔪𝔟𝔩𝔢 𝔮𝔲𝔞𝔨𝔦𝔫𝔤 𝔱𝔥𝔢 𝔤𝔯𝔬𝔲𝔫𝔡. [3]

Three numbers echoed through the ether as this happened; 21, 57, 122 - a sum of 200.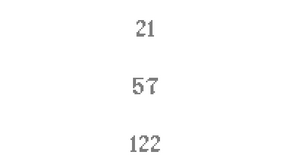 Later that night, Her voice would echo through the lands... [4]
𝔗𝔥𝔢 𝔰𝔢𝔞𝔯𝔦𝔫𝔤 𝔳𝔦𝔰𝔦𝔬𝔫 𝔬𝔣 𝔥𝔢𝔯 𝔩𝔦𝔤𝔥𝔱 𝔥𝔞𝔰 𝔟𝔩𝔦𝔫𝔡𝔢𝔡 𝔞𝔩𝔩.
ℑ𝔫 𝔞 𝔣𝔦𝔫𝔞𝔩 𝔠𝔢𝔩𝔢𝔟𝔯𝔞𝔱𝔬𝔯𝔶, 𝔱𝔥𝔢𝔶 𝔠𝔞𝔩𝔩 𝔥𝔢𝔯 𝔭𝔬𝔴𝔢𝔯𝔰 𝔟𝔢𝔞𝔲𝔱𝔦𝔣𝔲𝔩 𝔣𝔬𝔯𝔠𝔢 𝔞𝔫𝔡 𝔥𝔬𝔫𝔬𝔯 𝔱𝔥𝔢 21, 𝔱𝔥𝔢 57 𝔞𝔫𝔡 𝔱𝔥𝔢 122.
𝔗𝔥𝔬𝔰𝔢 𝔴𝔥𝔬 𝔱𝔬𝔬𝔨 𝔱𝔥𝔢𝔦𝔯 𝔩𝔦𝔳𝔢𝔰 𝔦𝔫 𝔱𝔥𝔢 𝔣𝔦𝔯𝔢 𝔣𝔬𝔯 𝔥𝔢𝔯, 𝔞𝔫𝔡 𝔴𝔢𝔯𝔢 𝔢𝔪𝔟𝔯𝔞𝔠𝔢𝔡 𝔟𝔶 𝔱𝔥𝔢 𝔴𝔞𝔯𝔪, 𝔰𝔢𝔞𝔯𝔦𝔫𝔤 𝔩𝔦𝔤𝔥𝔱 𝔬𝔣 𝔥𝔢𝔯 𝔢𝔱𝔢𝔯𝔫𝔦𝔱𝔶.

𝔇𝔬𝔫𝔢 𝔤𝔬𝔬𝔡, 𝔪𝔬𝔳𝔢 𝔫𝔬𝔫𝔢 𝔤𝔬𝔬𝔡 𝔰𝔢𝔢.
𝔗𝔥𝔢 𝔬𝔫𝔢 𝔰𝔬𝔣𝔱, 𝔴𝔞𝔯𝔪 𝔩𝔦𝔤𝔥𝔱 𝔟𝔢𝔠𝔞𝔪𝔢 𝔞 𝔟𝔩𝔦𝔫𝔡𝔦𝔫𝔤 𝔳𝔦𝔰𝔦𝔬𝔫.
𝔖𝔱𝔯𝔞𝔫𝔤𝔢 𝔳𝔦𝔰𝔦𝔬𝔫𝔰 𝔡𝔞𝔫𝔠𝔢 𝔦𝔫 𝔱𝔥𝔢 𝔪𝔦𝔫𝔡𝔰 𝔬𝔣 𝔞𝔩𝔩.

𝔗𝔥𝔦𝔰 𝔦𝔰 𝔥𝔢𝔯 𝔤𝔯𝔬𝔱𝔢𝔰𝔮𝔲𝔢 𝔩𝔬𝔳𝔢.
ℌ𝔢𝔯 𝔰𝔠𝔯𝔢𝔢𝔫 𝔱𝔬 𝔱𝔥𝔢 𝔴𝔬𝔯𝔩𝔡 𝔦𝔰 𝔰𝔦𝔪𝔭𝔩𝔢.
𝔄𝔩𝔩 𝔰𝔥𝔞𝔩𝔩 𝔨𝔫𝔬𝔴 𝔪𝔶 𝔠𝔥𝔦𝔩𝔡𝔯𝔢𝔫.

𝔄𝔰 𝔶𝔬𝔲𝔯 𝔰𝔦𝔤𝔥𝔱 𝔯𝔢𝔱𝔲𝔯𝔫𝔰, 𝔡𝔬 𝔶𝔬𝔲 𝔰𝔢𝔢 𝔪𝔬𝔯𝔢 𝔠𝔩𝔢𝔞𝔯𝔩𝔶?
𝔒𝔯 𝔞𝔯𝔢 𝔶𝔬𝔲 𝔟𝔩𝔦𝔫𝔡𝔢𝔡 𝔞𝔫𝔡 𝔢𝔫𝔱𝔥𝔯𝔞𝔩𝔩𝔢𝔡 𝔟𝔶 𝔥𝔢𝔯 𝔩𝔦𝔤𝔥𝔱?
ℑ𝔰 𝔦𝔱 𝔭𝔬𝔴𝔢𝔯 𝔱𝔥𝔞𝔱 𝔶𝔬𝔲 𝔴𝔦𝔰𝔥? 𝔓𝔞𝔦𝔫? 𝔎𝔫𝔬𝔴𝔩𝔢𝔡𝔤𝔢?
𝔑𝔬 𝔬𝔫𝔢 𝔠𝔞𝔫 𝔡𝔬 𝔱𝔥𝔢 𝔪𝔦𝔫𝔡 𝔬𝔣 𝔞 𝔊𝔬𝔡.

𝔜𝔬𝔲𝔯 𝔧𝔬𝔲𝔯𝔫𝔢𝔶 𝔱𝔬 𝔱𝔥𝔢 𝔚𝔢𝔰𝔱 𝔦𝔰 𝔫𝔢𝔞𝔯𝔩𝔶 𝔠𝔬𝔪𝔭𝔩𝔢𝔱𝔢.
𝔇𝔬 𝔶𝔬𝔲 𝔲𝔫𝔡𝔢𝔯𝔰𝔱𝔞𝔫𝔡 𝔱𝔥𝔢 𝔥𝔬𝔯𝔯𝔬𝔯𝔰 𝔬𝔣 𝔱𝔥𝔦𝔰 𝔴𝔬𝔯𝔩𝔡 𝔫𝔬𝔴?
𝔚𝔥𝔞𝔱 𝔡𝔬𝔢𝔰 𝔱𝔥𝔢 𝔭𝔞𝔦𝔫 𝔪𝔞𝔨𝔢 𝔶𝔬𝔲 𝔠𝔯𝔞𝔳𝔢 𝔣𝔬𝔯 𝔪𝔬𝔯𝔢?
𝔅𝔶 𝔱𝔥𝔢 𝔴𝔞𝔯𝔪, 𝔰𝔢𝔞𝔯𝔦𝔫𝔤 𝔩𝔦𝔤𝔥𝔱 𝔬𝔣 𝔥𝔢𝔯 𝔢𝔱𝔢𝔯𝔫𝔦𝔱𝔶.

𝔚𝔦𝔩𝔩 𝔶𝔬𝔲 𝔧𝔬𝔦𝔫 𝔏𝔲𝔱𝔞 𝔞𝔫𝔡 𝔟𝔢𝔠𝔬𝔪𝔢 𝔞 𝔟𝔢𝔞𝔠𝔬𝔫 𝔦𝔫 𝔭𝔲𝔯𝔰𝔲𝔦𝔱 𝔬𝔣 𝔨𝔫𝔬𝔴𝔩𝔢𝔡𝔤𝔢?
As the voice dwindled, Tokens of Concord were generated by Her in memory of those who sacrificed their lived in Her name.